Maa
A Complete Health Solution for Women
The Obstetrics and Gynecology department at LLH Hospital offers every type of healthcare a woman may require on her journey through life.
From adolescence to menopause, women can experience many health challenges unique to their gender, including the miracle of birth. Our department, with its vast knowledge, training, and experience, combined with the latest technology, can help you navigate these challenges.
Our scope of service also includes care for all disorders of the female reproductive system, emergency gynecological surgery, and educational and support services for women of all ages. Supported by Obstetric care, we provide specialized care for routine and high-risk pregnancies, including prenatal diagnosis and treatment.
We are here to help. Please don't hesitate to call or visit; we will gladly assist you.
Key Areas of Expertise
---
Antenatal and Postnatal Care
Painless Delivery
Routine Obstetric Procedures
Diagnosis and Treatment of Infertility
Advanced Doppler and Sonography
Treatment of Hormonal Dysfunctions
Treatment of Menstrual Cycle Disturbance
Treatment of Polycystic Ovarian Disease
Pre-Marriage Counselling
Family Planning Counselling
Pre-Menopausal and Post-Menopausal Counselling
Immunization for HPV
Cancer Awareness and Prevention Programmers
Laparoscopic Surgeries (Fibroids, Ovarian Cyst, Ureter Removal)
High Risk Pregnancy
Gynecological Surgeries
Hysteroscopic Surgery
IUD Insertions
Our Obstetrics & Gynecology Experts
---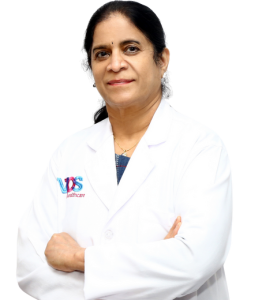 Dr. Jaya Lakshmi
Specialist Obstetrician & Gynecologist
---
Years of Experience: 25
Nationality: India
Languages Known: English, Hindi, Malayalam, Tamil, Telugu
Expertise:
Normal and high-risk pregnancy (antenatal care)
Early pregnancy complications
Ectopic pregnancy
Menstrual disorders (PCOS, ESP)
All gynecology disorders
Ovarianan disease (PCOS)
Hormonal problems
Menopause
Infertility
Family planning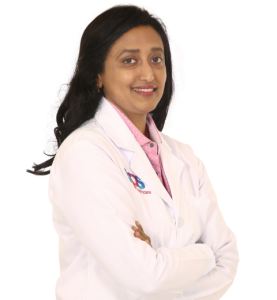 Dr. Sajira Bhas
Specialist Obstetrics & Gynecology
---
Years of Experience: 27
Nationality: India
Languages Known: English, Hindi, Kannada
Expertise:
Keyhole / laser surgery for problems in the uterus, tubes, urinary system, endometriosis, infertility, cysts, tumors, etc.
Obstetrics and gynecological ultrasound-2D, 3D, 4D scans, NT scan, fetal medicine studies
Recurrent and chronic miscarriage
BOH cases
PCOS
Endometriosis
Urinary complaints
Infertility
Reproductive medicine
Adolescent and post-menopausal gynecology
High-risk obstetrics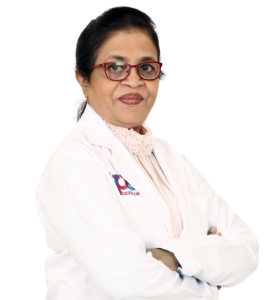 Dr. Mary Phyllis Robert
Specialist Obstetrics & Gynecology
---
Years of Experience: 35
Nationality: India
Languages Known: English, Malayalam
Expertise:
Routine and high-risk obstetrics and gynecology
Infertility management
Assisted reproduction techniques
Endoscopic surgeries-hysteroscopy, laparoscopy, and colposcopy, both diagnostic and therapeutic
Adolescent and menopausal gynecology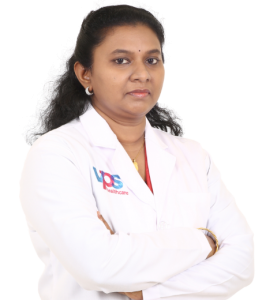 Dr. Maya Krishanbhavan
Specialist Obstetrics & Gynecology
---
Years of Experience: 20
Nationality: India
Languages Known: English, Malayalam
Expertise:
General and high-risk obstetrics
Obstetric emergencies
Painless delivery
Gynecological emergencies
Perimenopausal and post-menopausal problems
Adolescent problems
Management of polycystic ovaries and hormonal imbalance
Management of ovarian cyst, fibroid, endometriosis
Cervical screening
Preconception counselling
Evaluation and management of infertility
Obstetric and gynecological ultrasound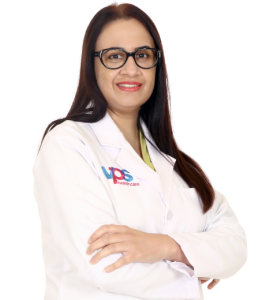 Dr. Saadia Nasir
Specialist Obstetrics & Gynecology
---
Years of Experience: 15
Nationality: Egypt
Languages Known: English, Arabic
Expertise:
General obstetrics and gynecology
Infertility management
Obstetrics and gynecological emergencies
Management of menstrual irregularities
Management of vaginal infections
Myomectomies
Cystectomies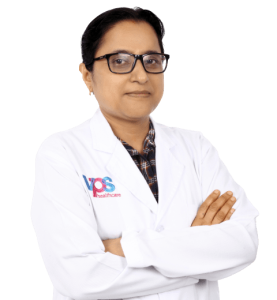 Dr. Nandini Menon
Specialist Obstetrics & Gynecology
---
Years of Experience: 20
Nationality: India
Languages Known: English, Malayalam, Hindi, Tamil, Arabic, Kannada
Expertise:
Laparotomy and hysterectomy
Laparoscopic ovarian cystectomy
Laparoscopic salpingectomy
LSCS vacuum delivery
High-risk pregnancy
Infertility management
Cervical cerclage
HSG test
Mirena IUT insertion
Normal delivery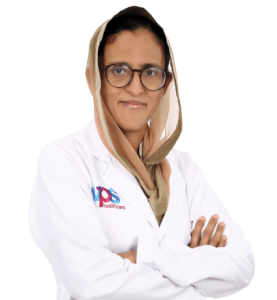 Dr. Fathima Ahmed Koya
Specialist Obstetrics & Gynecology
---
Years of Experience: 15
Nationality: India
Languages Known: English, Hindi, Arabic, Urdu, Malayalam, Tamil
Expertise:
ERPC
Abdominal and vaginal hysterectomy
Cervical cerclage
Dilation and curettage
Laparoscopy, cystectomy, and ectopic mix
Laparotomy
Lower segment cesarian section (ISCS)
Abnormal and instrumental delivery
High-risk pregnancy
Infertility
Menstrual disorder
Early pregnancy disorder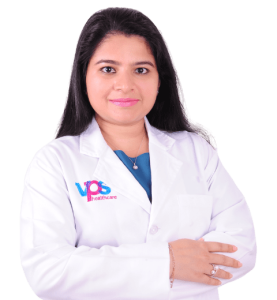 Dr. Tasneem Saherwala
Specialist Obstetrician & Gynecologist, Laparoscopic Surgeon
---
Years of Experience: 09
Nationality: India
Languages Known: English, Hindi
Expertise:
Normal and high-risk pregnancy care and delivery, including cesarean and instrumental deliveries
Total laparoscopic hysterectomy
Laparoscopic myomectomy
Laparoscopic surgery for ovarian cyst removal
Laparoscopic for ovarian and ectopic pregnancy
Fertility enhancing surgeries
Infertility evaluation and treatment
Hormonal problems
Menopause and family planning
Contact Info