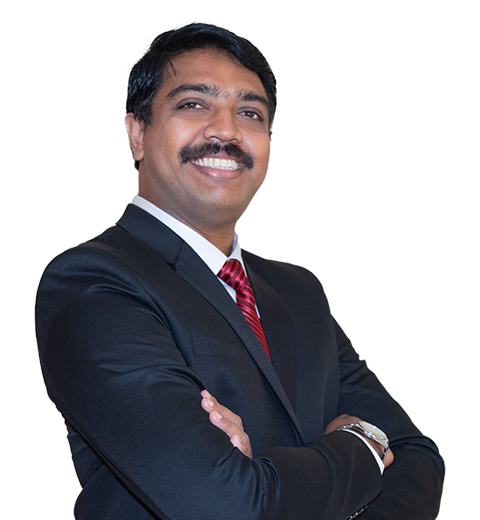 Dr. Hafeesh Fazulu Rahman
Specialist Cardiologist
---
Years of Experience:
15+
Nationality:
Indian
Languages Known:
English, Malayalam, Hindi, Tamil, Kannada
Qualification:
MBBS | MD (Internal Medicine) | DM (Cardiology) | Doctorate in Cardiology (DrNB)
Book Appointment
Biography
Dr. Hafeesh brings with him ten years of vast experience in the field of Cardiology in India. He completed his MBBS from Calicut University, Kerala, India, and earned his postgraduate MD degree in Internal Medicine from the prestigious Manipal University – Kasturba Medical College, Mangalore, India. His formal training in Cardiology was obtained at the Pushpagiri Institute of Medical Sciences, Kerala, and he received his DM degree from the Kerala University of Health and Sciences (KUHS). Furthermore, he earned his Doctorate in Cardiology (DrNB) from the National Board of Examinations (NBEMS), India. He has also attained a Fellowship in the Academy of General Education (FAGE) from Manipal University.
Prior to joining LLH Hospital, Dr. Hafeesh brings a wealth of professional experience from his work in various healthcare organizations in India. He gained extensive experience in Interventional Cardiology during his tenure as an Assistant Professor at Pariyaram Medical College, Kerala. He is a dedicated academician with a special interest in teaching medicine and has authored six books that are valuable resources for medical students preparing for examinations. Additionally, he has several online portals for delivering lectures in Cardiology. His area of expertise include,
Coronary Artery Disease
Valvular Heart Diseases
Heart Failure
Cardiomyopathies
Adult Congenital Heart Diseases
Preventive Cardiology
Systemic Hypertension
Heart Disease in Pregnancy
Cardiac Arrhythmias
Peripheral Vascular Diseases
Interventional Cardiology Procedures
Coronary Angiogram and Angioplasty
Pacemaker Implantations
Cardiac Catheterizations
Qualification
MBBS
MD (Internal Medicine)
DM (Cardiology)
Doctorate in Cardiology (DrNB)
Membership
Member of American College of Cardiology
Member of European Society of Cardiology